Bringing Up Girls: Shaping the Next Generation of Women (OM)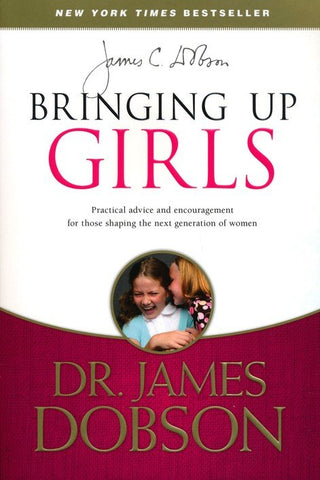 Bringing Up Girls: Shaping the Next Generation of Women (OM)
ISBN: 9781414391328
Weight: 0.3 kg
Description:
Peer pressure. Eating disorders. Romance and sex. Academic issues. These are just some of the challenges girls face today. Based on extensive research and radiating Dobson's good-humored, down-to-earth style, this wisdom-packed guide will help you equip your daughters to meet our culture's demands and become healthy, happy, and successful women.
Title: Bringing Up Girls: Shaping the Next Generation of Women
By: Dr. James Dobson
Format: Paperback
Number of Pages: 304
Vendor: Tyndale House
Publication Date: 2014
Dimensions: 8.50 X 5.50 X 1.00 (inches)
Weight: 11 ounces
ISBN: 1414391323
ISBN-13: 9781414391328
Shipping and Delivery:
Products are shipped around 3-5 business days in Metro Manila, and 5-7 business days outside Metro Manila, upon payment confirmation.
Weekends and Holidays not included.