Boy Meets Girl (SALE ITEM)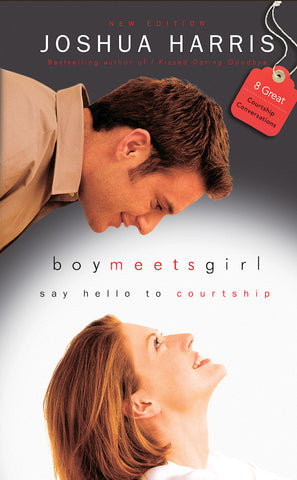 Boy Meets Girl (SALE ITEM)
ISBN: 9781590521670
Weight: 0.31 kg
Description:
*DISCLAIMER: Please note that this is a sale item and may have some slight dents, faded and folded paper and cover.
Are you ready for "romance with purpose"?

If you're fed up with self-centered relationships that end in disillusionment, it's time to rethink romance. Finding the loving, committed relationship you want shouldn't mean throwing away your hopes, your integrity, or your heart.

In Boy Meets Girl, Joshua Harris —the guy who kissed dating goodbye—makes the case for courtship. As old-fashioned as it might sound, courtship is what modern day relationships desperately need. Think of it as romance chaperoned by wisdom, cared for by community, and directed by God's Word.

Filled with inspiring stories from men and women who have rediscovered courtship, Boy Meets Girl is honest, romantic, and refreshingly biblical. Keep God at the center of your relationship as you discover how to:

   • Set a clear course for your romance
   • Get closer without compromise
   • Find support in a caring community
   • Deal with past sexual sin
   • Make the right decisions about your future
Shipping and Delivery:
Products are shipped around 3-5 business days in Metro Manila, and 5-7 business days outside Metro Manila, upon payment confirmation.
Weekends and Holidays not included.