Bible Infographics for Kids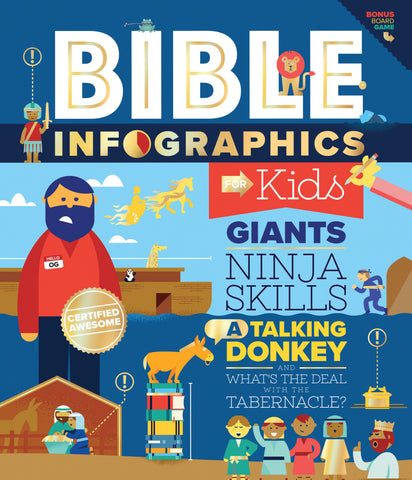 Bible Infographics for Kids
ISBN: 9789710098477
Weight: 0.23 kg
Description:
A picture is worth a thousand words. Have you ever heard this saying before? It means that seeing something can be far more powerful than just reading about it. Someone could describe a rainbow, but it won't be the same as if you saw it yourself. That's what an infographic does. It helps you see information that might otherwise be hard to understand.

The infographics in this book will help you learn a lot of fun facts and incredible information about God's Word. Are you ready to begin your out-of-this-world infographic adventure? Let's go!
Bible Infographics for Kids features 22 infographics, ranging from a general
description of the Bible, to popular Bible stories like Noah's Ark and the 10
plagues in Egypt, to other fun facts, such as the Bible's most unique
characters and Jesus' Family Tree.
Shipping and Delivery:
Products are shipped around 3-5 business days in Metro Manila, and 5-7 business days outside Metro Manila, upon payment confirmation.
Weekends and Holidays not included.
Related products