AHA: The God Moment That Changes Everything (SALE ITEM)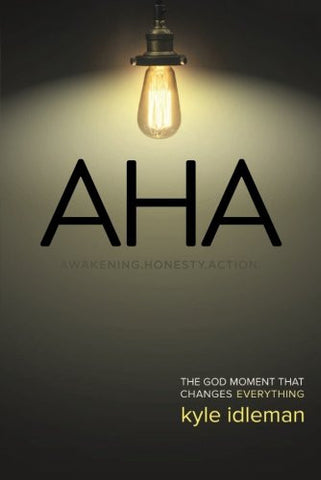 AHA: The God Moment That Changes Everything (SALE ITEM)
ISBN: 9780781410496
Weight: 0.346 kg
Description:
*DISCLAIMER: Please note that this is a sale item and may have some slight dents, faded and folded paper and cover.

We've all had "aha!" moments in our lives, times when a sudden revelation surprises us with insight. According to pastor and bestselling author Kyle Idleman, we can experience this same kind of "aha!" in our spiritual lives. With everyday examples and trademark testimonies, Idleman draws on Scripture to reveal how three key elements can draw us closer to God and change our lives for good.

Awakening to the reality of our true spiritual condition, we see ourselves and our need for a Savior with renewed honesty. This realization leads to action, obeying God's commands and following the example set by Christ. As we see in the transformation of the prodigal son, the result is a life-changing, destiny-altering collision—an AHA moment that leads us home to our loving Father.
Shipping and Delivery:
Products are shipped around 3-5 business days in Metro Manila, and 5-7 business days outside Metro Manila, upon payment confirmation.
Weekends and Holidays not included.