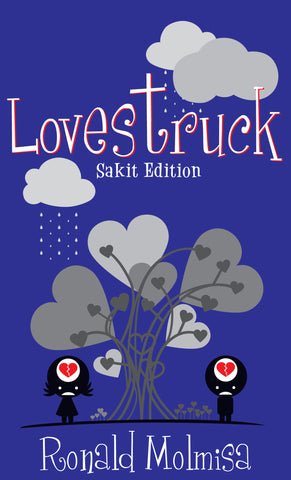 Lovestruck: Sakit Edition
ISBN: 9789710093038
Weight: 0.11 kg
Description:
(Note: This book is written in conversational Tagalog-English)
Lovestruck is the popular and informative series on romantic love and relationships. Topics include how to be ready for relationships, sex, and preparing for marriage. A must-have series for young people.
"Lord, give me amnesia so I will forget that person!" If you've prayed this prayer, you're not alone. You've cried buckets of tears but the heartache just won't go away. If you plan to lock yourself in your room, bring this book with you. When you finally come out of your room, you will see that there is still hope for you. Not because you will get back together with your ex, but because you will learn of one who truly loves you. To those who have yet to experience being heartbroken, this book is for you too! Learn from the experience of others that you might avoid their pitfalls.
Shipping and Delivery:
Products are shipped around 3-5 business days in Metro Manila, and 5-7 business days outside Metro Manila, upon payment confirmation.
Weekends and Holidays not included.
Also available at: