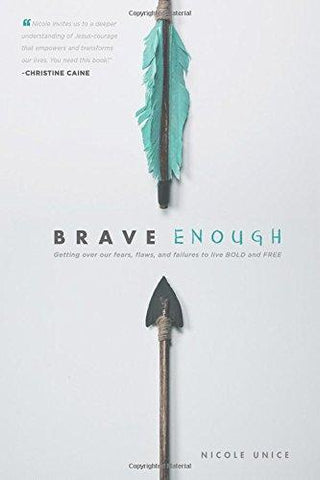 Brave Enough (SALE ITEM)
ISBN: 9781496401366
Weight: 0.249 kg
Description:
*DISCLAIMER: Please note that this is a sale item and may have some slight dents, faded and folded paper and cover.
Find the courage to be who you are--not who you wish you were.
Is fear holding you back from becoming your best self? Does it add stress to your day and keep you up at night? What could be different if you let go and started living brave today?

Bravery doesn't have to mean cliff diving out of your comfort zone. Life is about being brave enough--for yourself, for God, for your tasks, and for your calling--right where He's placed you. A brave-enough life is one lived fully and confidently, with your shoulders relaxed and free from the weight of responsibility and the burden of trying too hard.
Shipping and Delivery:
Products are shipped around 3-5 business days in Metro Manila, and 5-7 business days outside Metro Manila, upon payment confirmation.
Weekends and Holidays not included.