Who is Jesus According to the New Testament?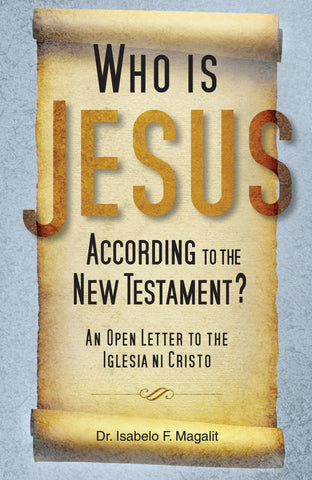 Who is Jesus According to the New Testament?
ISBN: 9789710092925
Weight: 0.05 kg
Description:
Written as an open letter to the leaders and members of Iglesia ni Cristo, a sect that started in the Philippines in 1914, this book makes explicit the evangelical conviction that Jesus Christ is God and Saviour. It leads target readers to passages in the New Testament that prove the deity and authority of Jesus Christ and guides them in examining the biblical evidence. The author wrote the booklet for two reasons: First, to give Jesus the glory, honor, praise and worship that He deserves; and Second, to help the Iglesia ni Cristo followers come to know Jesus Christ as Lord God and Saviour.
Shipping and Delivery:
Products are shipped around 3-5 business days in Metro Manila, and 5-7 business days outside Metro Manila, upon payment confirmation.
Weekends and Holidays not included.
Also available at: