Tomo #5: Secret Alliance (SALE ITEM)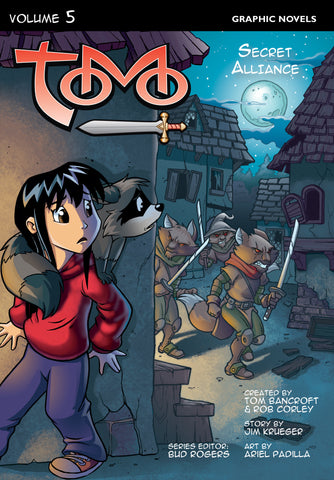 Tomo #5: Secret Alliance (SALE ITEM)
ISBN: 9789710090013
Weight: 0.2 kg
Description:
*DISCLAIMER: Please note that this is a sale item and may have some slight imperfections.
Tomo and friends return to Argon Falls with the hope of restoring the kingdom and rescuing its people from evil King Ardath. Meanwhile, Hana continues to learn new secrets. She discovers that Argon Falls is linked to earth through the prayers of one man... who doesn't realize his prayers have endangered his very life!
Shipping and Delivery:
Products are shipped around 3-5 business days in Metro Manila, and 5-7 business days outside Metro Manila, upon payment confirmation.
Weekends and Holidays not included.