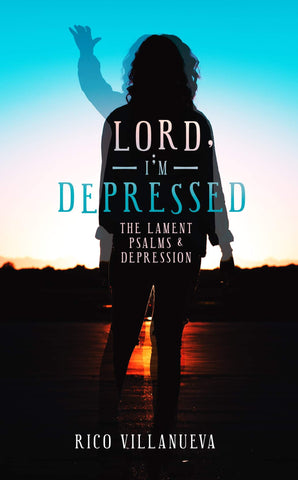 Lord, I'm Depressed
ISBN: 9789710098644
Weight: 0.095 kg
Description:
"Cheer up!"
"Just pray it away!"
"Christians don't get depressed!"
All too often, we hear these insensitive words from people who mean well but are misguided on depression.
A way to help is striving to better understand depression and those dealing with it. In Lord, I'm Depressed, Rico Villanueva shares his own journey with depression and his reflections on the Lament Psalms. He writes, "It is through pain, indeed, through the wounds of Jesus, that healing flows."
This book is not about quick fixes, formulas, or false hopes for overcoming depression. It is a profound psychological, biblical, and vulnerable expression of a pastor, scholar, and deeply faithful man of God whose story is, unfortunately, not an exception.
Shipping and Delivery:
Products are shipped around 3-5 business days in Metro Manila, and 5-7 business days outside Metro Manila, upon payment confirmation.
Weekends and Holidays not included.
Also available at: