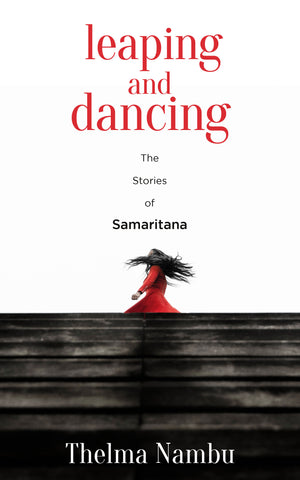 Leaping and Dancing
ISBN: 9789710097258
Weight: 0.223 kg
Description:
Samaritana Transformation Ministries helps women in prostitution shift from a life of disgrace and despair, to one of abounding grace and hope. Join Thelma Nambu as she recounts the history of Samaritana, from its inception to the challenges it faced.
Leaping and Dancing gives us a view into the lives of the Samaritana women--lives the Lord has touched in different ways--offering us a glimpse of their journey toward healing, restoration, and transformation.
Thelma describes how she found herself moving into the work of Samaritana by "living the questions I had about how Christians must respond to social issues confronting our country". This book offers readers helpful insights on managing a small but growing ministry, drawing from Thelma's own ministry experiences
Shipping and Delivery:
Products are shipped around 3-5 business days in Metro Manila, and 5-7 business days outside Metro Manila, upon payment confirmation.
Weekends and Holidays not included.